ABOUT THE AWARD
This scholarship is named in memory of dedicated Media Fellowship House Board Member, community volunteer, and long-time educator Claire Dowdy McGeehan. By word and deed, Claire was a passionate advocate for racial and social justice and others naturally joined her in making a difference in the community.
This scholarship recognizes and promotes these same qualities in our youth and aims to support their continued leadership as they pursue their post-secondary plans.
One high school senior will be selected annually to receive a multi-year scholarship of $2,000/year for up to 4 years.*
*The length of the scholarship is dependent on the length of the chosen post-secondary program. When possible, scholarship funds will be paid directly to the institution and qualified expenses include tuition, room/board, books/supplies, and fees.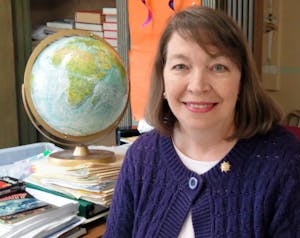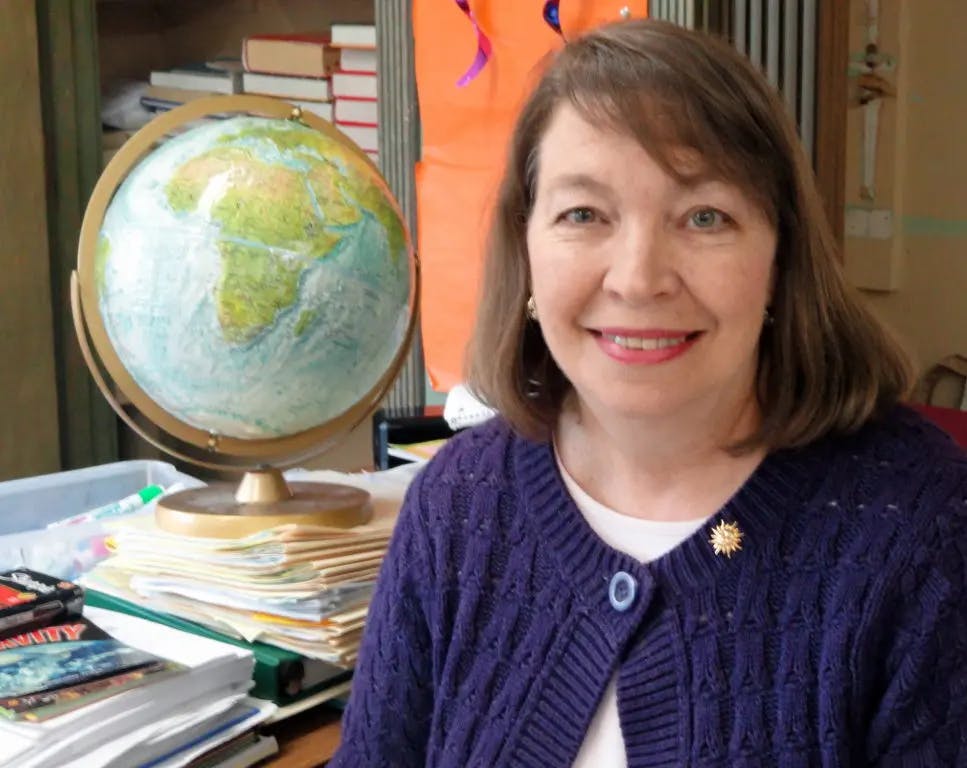 Claire McGeehan was a teacher and board member of Media Fellowship House, where she was "deeply committed to social justice work in Media and Delaware County.
TO QUALIFY FOR THIS AWARD
We recognize that it is often those who have faced adversity who develop the key leadership skills of perseverance, resiliency, and compassion. Too often these qualities are under-recognized for the role they play in leadership. Through this scholarship program, we strive to empower our youth by lifting up the diverse life experiences and challenges that build character, develop leadership skills, and inspire a more compassionate community.
Qualified applicants should demonstrate any or all of the following leadership qualities:
Perseverance in overcoming adversity
A commitment to celebrating differences and promoting understanding
Service to the larger community
Nominees must also fit the following criteria:
A current Delaware County high school senior
Plans to enroll in a post-secondary program (2 or 4-year college/university, trade school, certificate program, military, or similar) in the year following their senior year.
Though evidence of financial need is not required, Media Fellowship House is committed to promoting opportunities for low- to moderate-income households.
APPLICATION PROCESS
Applicants must be nominated by educators/leaders from a Delaware County High School or local community organization.
For students:
If you are a student who believes you are a good candidate for this award, please share this opportunity with a teacher, counselor, mentor or employer who would be willing to write a letter of recommendation.
Start by submitting an Application of Interest today. A member of our Scholarship Committee will reach out to guide you through the steps of submitting a letter of recommendation.
To nominate a student:
If you know of a student who is a good candidate for this award, please let us know! Submit an Application of Interest today. A member of our Scholarship Committee will reach out to request a letter of recommendation before the deadline of January 31, 2023. You can find directions on how to submit a letter of recommendation, HERE.
THE DEADLINE TO SUBMIT AN APPLICATION WAS JANUARY 31, 2023. Applications for the 2023-24 school year will open in Fall 2023.
FOR THOSE CONSIDERED FOR NOMINATION:
Both the sponsor and the nominee (student) will be invited to participate in a brief video interview with members of the Award Team in March of 2023.
DECISION PROCESS
The Award Team is composed of retired educators, local business leaders, and Media Fellowship House community volunteers.
All applications submitted are considered for the award.
An initial grading system will allocate points for community service, leadership, and evidence of perseverance through adversity.
The award team will manually review the top applicants to determine the finalists based on the letter of consideration and any interviews conducted.
APPLICATION TIMELINE
October 1, 2022 – January 31, 2023 – Applications of interest will be accepted on a rolling basis.
February 2023 – The Award Team will review all applications and narrow the selection.
March 2023 – Finalists will be invited to participate in a video interview with a member of the Award Team.
April 15, 2023 – Announcement of the Claire McGeehan Scholarship Recipient.
Thursday, May 11, 2023 – Our scholarship recipient and their sponsor will be honored at an Annual Award Ceremony at Media Fellowship House's Annual Meeting.
OUR COMMITMENT TO STUDENTS' ONGOING SUCCESS
As a multi-year scholarship recipient, Media Fellowship House is committed to staying in touch with our award recipients. Our expectations are that our award recipients will:
Provide an annual statement about their ongoing progress in their chosen path.
Remain in good academic standing with their program in order to receive continued financial support for the following academic year. (GPA 2.0 or greater)
Attend the Media Fellowship House Annual Meeting (held annually on the 2nd Thursday of May, held virtually at this time.)
Additionally, Media Fellowship House invites scholarship recipients to connect with a network of community mentors willing to share their encouragement, knowledge, and insight into career paths.