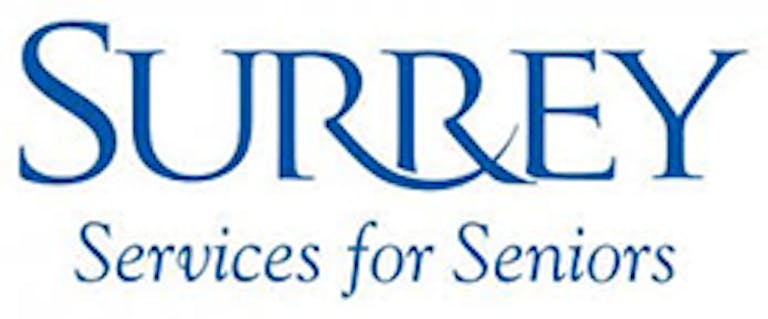 Surrey is the leader in providing solutions to seniors in our community.
35 years of extensive experience meeting the wide-ranging needs of older adults.
A non-profit organization serving our local community members, regardless of income.
Focus on the dignity and needs of the whole person and his or her individual situation.
A caring, family centered philosophy.
Surrey's mission is to help older adults live with independence and dignity and to continue as engaged members of the community.
Seniors can easily access a wide range of socialization, educational and fitness activities right in the heart of downtown Media. The warm and welcoming atmosphere makes the center a home away from home where seniors gather for fun, friendship and purpose. Transportation is available for those who need it.
Information and referral
Nutritious lunches
Drop-in exercise classes (Silver Sneakers, Yoga)
Educational programs
Health screenings and education
Volunteer opportunities
Weaving, crafts and knitting
Supper clubs at local restaurants