Every year, Media Fellowship House invites the community to our annual Dr. Martin Luther King, Jr. Birthday Commemoration to honor this American hero. For more than thirty years, we have partnered with various community groups to produce one of our area's largest events. With partners including the Media Area NAACP and Media area houses of worship, Media Fellowship House strives to ensure that Dr. King's work is never forgotten and his message lives on.
Our 34th Annual Event was held:
Sunday, January 15th
3-4:30pm
First Church Media
350 W. State St.
Media, PA 19063
Listen to our MLK Commemoration Playlist
This year we will be honoring Kadida Kenner of the New Pennsylvania Project and Akeiff Staples and Brent Johnstone of FathersRead365 for their work in the community. Our keynote speaker will be the New Pennsylvania Project, Kadida Kenner with musical guests Danie Ocean and Kathy Anthony.
Kadida Kenner is the chief executive officer of the New Pennsylvania Project. The New Pennsylvania Project's primary focus is to civically engage, register, mobilize and empower often-ignored constituents, especially the youth, and communities of color in rural, urban, and suburban Pennsylvania to transform and expand the electorate in the Commonwealth.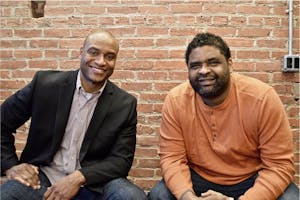 FathersRead365's mission is to encourage fathers and/or caregivers to read daily with children in a variety of settings to develop literacy from birth. Fathers Read365 provides an early intervention method structured to increase the amount of books read and given away to preschoolers through kindergarten and create a culture of literacy.
About the Dr. Martin Luther King, Jr. Spirit Hall of Fame